6000 Litre Plastic Bunded Diesel Tank
Our 6000-litre plastic bunded diesel tank is rotomoulded with UV-stabilised, seamless and corrosion-resistant polymer. Our top-quality tanks come with a 10-year guarantee, when registered and 20-year design life.
This tank is suitable for a range of industries and contains a secondary containment system (bund) capable of storing a minimum of 110% of the primary tank's contents.
This is a requirement for all oil storage regulations for this capacity tank in the UK and reduces the risk of oil spills or leaks.
Our diesel tanks are compatible with red or white diesel and HVO100 or HVO diesel blends.
To enquire about the 6000-litre plastic bunded diesel tank, contact our friendly sales team for a quote, and to see if you're eligible for a trade discount on 01889 567700 or click the 'Make an enquiry button'.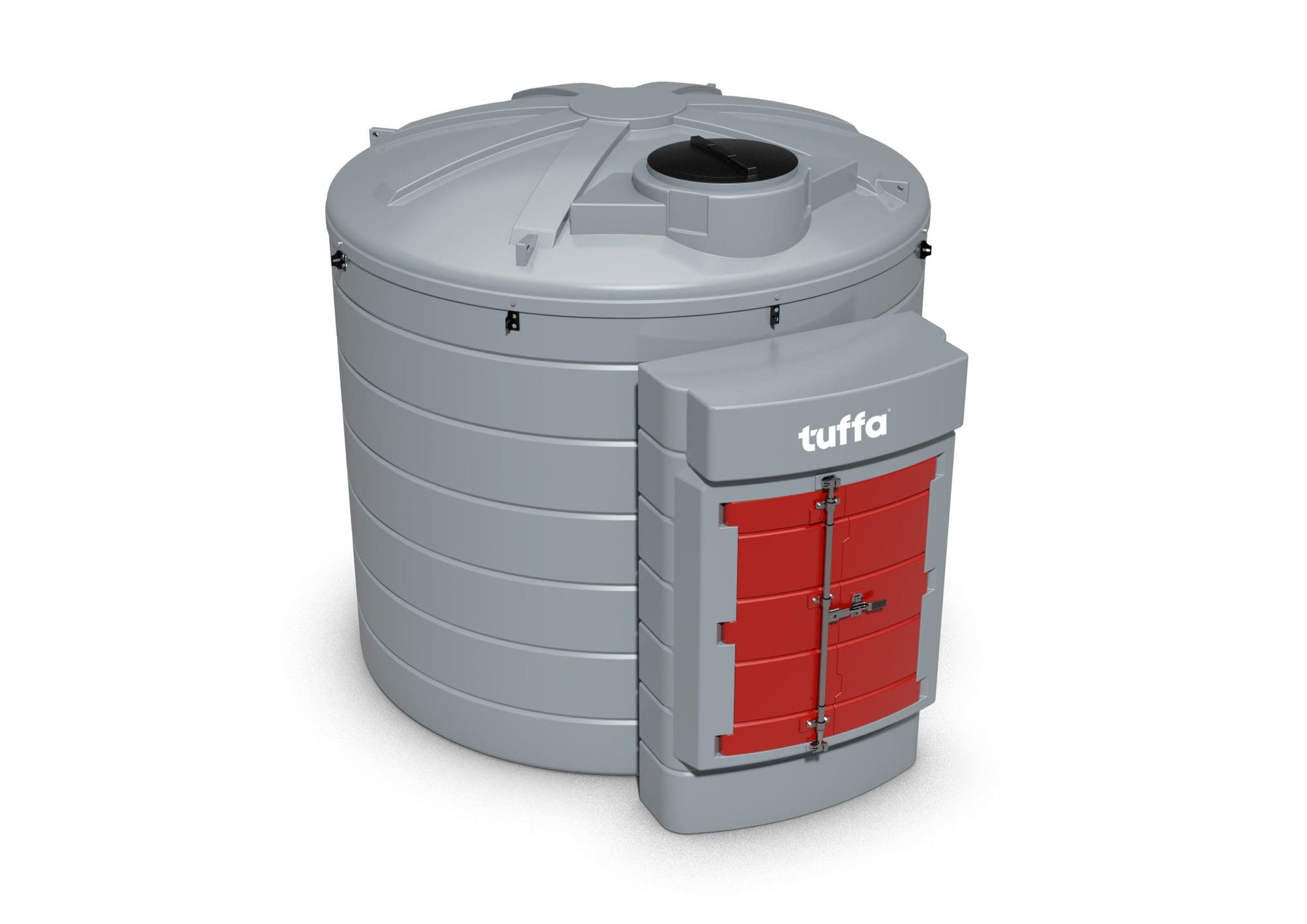 6000 Litre Plastic Bunded Diesel Tank Specifications
3307
Capacity (Ltrs) 6000
Diameter (mm) 2550
Height (mm) 2585
HVO Compatible Yes
Material Plastic
specification
External pump 230V
6m of delivery hose
Automatic shut off nozzle
K33 mechanical flowmeter
Nozzle holster
Control panel with key switch 230V
2″ BSP fill connection with cap and chain
Overfill prevention valve
Vent
FMS gauge and alarm 230V
10 micron water and particulate filtration
Lockable cabinet
key benefits
Forecourt-style dispensing and convenience
Manufactured to prolong the usable life of diesel
Fitted with premium ancillary equipment
Bunded in accordance with Oil Storage Regulations
Made from an extremely durable, UV stabilised, corrosion resistant and recyclable polyethylene
A range of optional extras available to customise the tank for your site requirements
Lockable cabinet prevents theft
Serviceable lifespan in excess of 20 years
10 year warranty when registered
Compatible with HVO fuel and HVO diesel blends
options
K44 pulsed outlet flowmeter – allows connection to a separate fuel management system (10:1 pulses per litre).
Hose reel – a self-retracting hose reel with 10m delivery hose.
Pump options – 12V, 24V and higher flow rate pumps available.
Watchman Sonic – an electronic oil level sensor which remotely monitors the level of fuel in the tank.

Fuel management system

– a fuel management system fitted within the lockable cabinet that allows authorised users to dispense the fuel from the tank.
No dispensing equipment – suitable for diesel generators or sites with existing dispensing equipment.
Our large plastic diesel tanks are perfect for cost-effective yet durable bulk fuel storage and rival steel tanks with a maximum capacity of up to 30,000 litres.
ultra
strong
Our tanks are the toughest tanks on the market.
bespoke
tanks
A bespoke tank fabrication allows you to build a tank to your specification
custom tanks
accreditations